THE BEACHCOMBER BREAKFAST MENU
Sweet Treats
BEACHCOMBER BEIGNETS
A Basket of these Puffy Treats Goes Great with our Coffee!
Syrup * Powdered Sugar * Whipped Cream
FRESH FRUIT CREPES
Strawberry Crepes filled with Bananas, Mangos, Strawberries, Chantilly Cream and Mascarpone Cheese.
Finished with Powdered Sugar * Whipped Cream
Egg Dishes
With choice of
Oven Roasted Rosemary Potatoes * Fresh Fruit * Cottage Cheese
plus your choice of Toasted Artisan Breads (Gluten Free Option Available)
TWO ORGANIC EGGS ANY STYLE
Organic Eggs prepared any way you like
TWO ORGANIC EGGS WITH BACON
Or with your choice of Sausage, Ham or Vegetarian Sausage
CRYSTAL COVE OMELETTE
Apple Wood Smoked Bacon * Avocado * White Cheddar Cheese
SOUTHWESTERN OMELETTE
Whole Organic Eggs * Pepper Jack Cheese * Turkey Chorizo * Onion
Bell Peppers * Green Tomatillo Salsa * Avocado Salad
SPINACH & MUSHROOM FRITTATA
Organic Egg Whites * Crimini Mushrooms * Sautéed Spinach
Gouda Cheese * Roasted Tomato Salsa
RANCH SKILLET
Organic Scrambled Eggs * Bacon * Portuguese Sausage * Roasted Tomato Salsa
Sautéed Bell Peppers and Onions * Cheddar Cheese
THE CLASSIC BENEDICT
Organic Eggs * Spiral Cut Ham * Hollandaise * English Muffin
CRAB CAKE BENEDICT
Pan Fried Blue Crab Cake * Two Poached Organic Eggs
Hollandaise Sauce * English Muffin
Fruits & Oats
STEEL CUT IRISH OATMEAL
Almonds * Brown Sugar * Golden Raisins
FRESH FRUIT BOWL
Seasonal Fruit * Berries * Greek Vanilla Yogurt
Breakfast Specialties
AVOCADO TOAST
Hass Avocado Mash * Goat Cheese * Poached Organic Eggs * Cherry Tomatoes
Balsamic Reduction * Baby Arugula * Sourdough Toast
HUEVOS RANCHEROS
Turkey Chorizo Hash * Crispy Corn Tortillas * Two Poached Organic Eggs
Pico de Gallo * Green Salsa * Sour Cream * Queso Fresco * Avocado
BRIOCHE FRENCH TOAST
Soufflé Style Baked Challah * Dulce de Leche * Chantilly Cream * Candied Pecans
Fresh Strawberry and Bananas * Powdered Sugar * Whipped Cream * Maple Syrup
COCONUT-MACADAMIA PANCAKES
A Beachcomber Favorite – Lemon Zest Coconut Pancakes with Macadamia Nuts baked right in
Served with warm Coconut Syrup
LEMON RICOTTA PANCAKES
Lemon Zest Pancakes * Bellwether Farms Ricotta Mousse
Warm Blueberry Chutney * Powdered Sugar
HOUSEMADE CORNED BEEF HASH & EGGS
Two Organic Eggs * Yukon Gold Potatoes * Savory Corned Beef * Peperonata * Poblano Peppers
Caramelized Onions * Served with choice of Artisan Bread
STEAK CHILAQUILES
A Beachcomber Favorite.
A "South of the Border" Flank Steak Braised in Guajillo Sauce * Corn Tortillas
Cotija & Cheddar Cheeses * Sour Cream * Avocado Purée * Diced Tomato and Green Onions
Topped with a Sunny Side Up Egg
EGGS & FRIED CHICKEN
Organic Eggs any style * Country Chipotle Gravy * Buttermilk Fried Chicken
Homemade Biscuit * Cherry Tomato Arugula Salad
On the Side
All Natural Spiral Cut Ham * Pork Sausage * Turkey Bacon * Vegetarian Sausage
Apple Wood Smoked Bacon * Portuguese Sausage
Add to any entrée for a fee!
Eye Openers
MIMOSA
Cristalino Sparkling Wine * Orange Juice
THE ROYALE
Add one of your favorite flavors to a glass of bubbly:
Crème de Mure (Blackberry), Peach, St. Germain (Elderflower),
Mango or Strawberry Banana
The Jars
BIG BAD BLOODY MARY
~ Voted "Best in OC" by OC Register ~
Housemade Bloody Mary Mix
Tito's Vodka * Crab Claw
Jumbo Shrimp
Fresh Vegetable Garden
PIMM'S CUP
Pimm's No. 1 Cup * Nolet's Gin
Lemonade * Sparkling Soda * Lemon
Strawberries * Cucumber * Orange
MICHELADA
House Spicy Mix * Mexican Beer
Chili Spiced Rim
WATERMELON MOJITO
Cruzan Rum * Cointreau * Fresh Watermelon Juice * Agave Lime Juice * Mint
The Margaritas
PATRÓN MARGARITA
Patrón Silver * Grand Marnier
Fresh Citrus Juices * Rocks
THE REAL DEAL MARGARITA
Casamigos * Fresh Lime Juice
Real Agave Nectar * Rocks
Or Make it Spicy by Adding
Our Jalapeño Purée
EL MORRO MARGARITA
Sauza Blue Tequila * Cointreau
Fresh Citrus Juices * Rocks
BLACKBERRY MARGARITA
Cazadores Reposado
Briottet Crème de Mure Blackberry Liqueur
Real Agave Nectar * Lime * Rocks
CUCUMBER MARGARITA
Sauza Blue * Organic Agave Lime Juice
Fresh Cucumber Purée * Midori * Tajin
Spice
The Martinis
LEMON GINGER
Belvedere Vodka * Tuaca * Lemon Juice
Gosling's Ginger Beer
CUCUMBER MIST
Svedka Citron
Freshly Muddled Cucumber Mint
CATALINA SUNSET
Citron * Lemonade
Briottet Blackberry Liqueur * Pineapple Juice
The Cocktails
TONGA LEI
It Takes Two To Tonga with this cocktail for two!
Hibiscus & Elderflower * Pyrat Rum * Mango Citrónge * Malibu Rum * Mango Purée * Agave * Pineapple & Lime Juices * Smoke
We provide the Tonga; the rest is up to you!
LUSCIOUS LEMONADE
Svedka Citron
Briottet Crème de Mure Blackberry Liqueur
Lemonade
THE BEACHCOMBER
Our Signature Tall & Cool Cocktail
Cherry Cruzan Rum * Svedka Colada
Lemonade * Cranberry Juice
ENDLESS SUMMER
Svedka * Basil
Muddled Strawberries & Cucumbers
Freshly Squeezed Lemonade
THE WEDGE
Sauza Blue Tequila * Cazadores Resposado * Cointreau * Orange Curacao * Orange Juice * Pineapple Juice
ADIOS MOTHER
Svedka Vodka * Cruzan Rum * Tanqueray Gin * Sauza Blue Tequila * Blue Curacao
PEARADISO
Absolut Pear Vodka * St Germain * Aperol
Agave Lime Juice * Rocks
Local Craft Beers
BOOTLEGGER'S "EL CHANGO"
MEXICAN LAGER
CORONADO ISLAND "MERMAID RED"
AMBER ALE
4 SON'S "SURF CITY"
PALE LAGER
MICHELOB ULTRA
LIGHT LAGER
EEL RIVER
"ORGANIC CALIFORNIA BLONDE"
BOOTLEGGER'S
"OLD WORLD HEFEWEIZEN"
LEFT COAST "TRESTLES"
IPA
STONE
IPA
» DOWNLOAD THE BREAKFAST MENU PDF!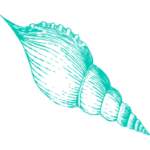 BREAKFAST | LUNCH | DINNER | DESSERT