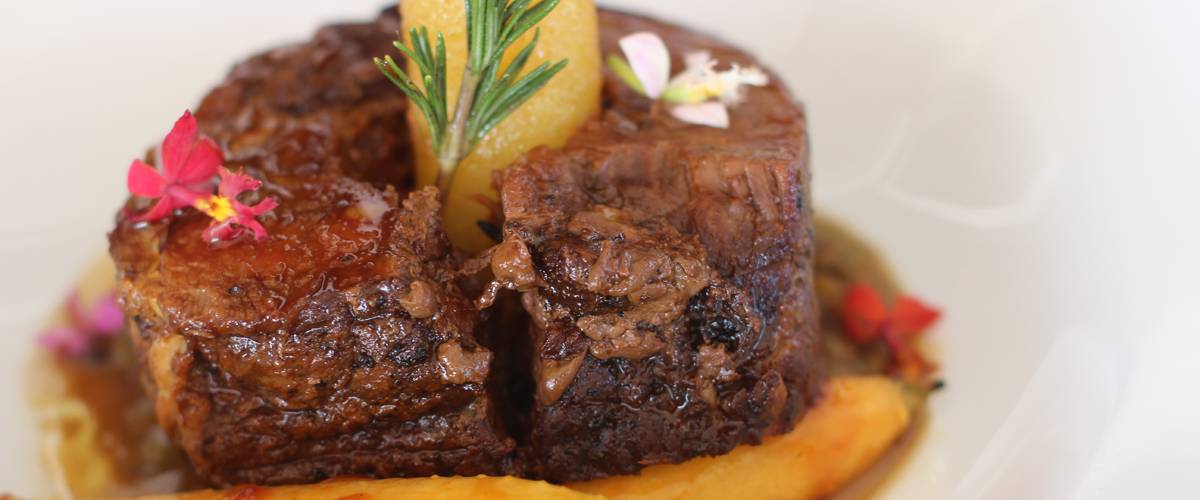 THE BEACHCOMBER DINNER MENU
Appetizers
FIRE GRILLED ARTICHOKES
Steamed & Grilled Artichokes * Lemon Aioli
MAHI MAHI SPRING ROLLS
Mahi Mahi * Mango Avocado Salsa * Huli Huli Sauce
GRILLED THAI STEAK SKEWERS
Thai Marinated Hanger Steak * Shishito Peppers * Edamame Salad
Coconut Peanut Sauce
TINY AHI TACOS
An Original Beachcomber Favorite
Ahi Tuna * Asian Slaw * Sriracha Aioli
CRISPY CALAMARI
Fried Calamari * Homemade Potato Chips * Sichuan Aioli * Basil * Arrabiata Sauce
COCONUT SHRIMP
Crispy Rice Noodles * Pineapple Mizo Glaze * Pickled Carrots * Cilantro * Iceberg Lettuce
CRAB STACK
Blue Crab * Ahi * Mango & Papaya Salsa * Avocado * Cucumber * Pickled Ginger Vinaigrette
Macadamia Nuts * Taro Chips
Soups & Salads
THE REAL DEAL CLAM CHOWDER
A Cavanaugh Family Recipe * Creamy Chowder * Clams * Potatoes * Bacon
Cup * 8.95 Bowl
BAKED BLEU TOMATO SOUP
A Beachcomber Favorite.
Puréed Roasted Organic Tomatoes * Bleu Cheese * Puff Pastry Crown
FRENCH ONION SOUP
Beef Broth * Caramelized Onions * Croutons * Gruyere * Fontina * Parmesan Cheeses
BARTLETT PEAR SALAD
Baby Arugula & Frisse * Bartlett Pears * Mozzarella Cheese * Candied Walnuts
Sherry Vinaigrette * Pomegranate Seeds
MEDITERREAN SALAD
Baby Mixed Greens * Mixed Quinoa * Kalamata Olives * Feta Cheese * Roasted Tomatoes
Cucumber * Figs * Meyer Lemon Vinaigrette
ROMAINE AND KALE CAESAR
Chopped Romaine Hearts * Kale * Parmigiano Reggiano Cheese
Fried Capers * Housemade Dressing * Garlic Croutons
THE CLASSIC WEDGE
Baby Iceberg * Bluecheese Dressing * Gorgonzola Cheese * Applewood Bacon
Marinated Heirloom Tomatoes * Sweet Onions
Dinner Entrées
BLUE CRAB STUFFED SALMON
Potato Puree * Shitake Mushroom & Haricot Vert * Lemon Caper Beurre Blanc
SESAME & CHILI CRUSTED SEARED YELLOWFIN TUNA
Wasabi Beurre Blanc * Potato Puree * Asparagus * Watercress
FRUTTI DI MARE
Shrimp * Scallops * Mahi Mahi * Calamari * Zucchini * Bucatini Pasta
White Wine Tomato Broth * Fresh Basil Chiffonade * Baguette
GRILLED PACIFIC SWORDFISH
Roasted Bell Pepper Beurre Blanc * Nishiki Rice * Broccolini
PAN SEARED SCALLOPS
Forbidden Rice * Pea Tendrils Salad * Frisse * Roasted Heirloom Tomato
Passion Fruit Beurre Blanc
MAINE LOBSTER PASTA
Bucatini Pasta * Basil Tomato Sauce * Asparagus
PRIME FILET MIGNON
Port Wine Reduction * Twice Baked Yukon Gold Potato * Asparagus
GRILLED RACK OF LAMB
Moroccan Couscous * Peperonata Sauce * Gremolata
BRAISED SHORT RIBS
A Beachcomber Favorite.
Beef Short Ribs * Red Wine Sauce * Walnut Gorgonzola Ravioli * Wild Mushrooms
PAN-FRIED KUROBUTA PORK CHOP FLORENTINE
Potato Puree * Sautee Baby Spinach * Rosemary Au Jus
MARY'S ROASTED CHICKEN
Organic Roasted Chicken * Fingerling Potatoes * Haricot Vert * Creamy Provencale Sauce
ZUCCHINI FETTUCCINE
Fresh Zucchini "Pasta" * Roasted Tomato Basil Sauce * Olive Tapenade * Seasonal Vegetables * Feta Cheese
Shareable Sides
Crispy Bacon & Cheese Crusted Brussels Sprouts * Truffle Parmesan Fries
Twice Baked Yukon Gold Potato * Wild Mushroom & Truffle Mac * Asiago Gnocchi
We offer Gluten Free Bread & Pasta Options
The Jars
BIG BAD BLOODY MARY
~ Voted "Best in OC" by OC Register ~
Housemade Bloody Mary Mix * Deep Eddy Vodka
Crab Claw * Jumbo Shrimp * Fresh Vegetable Garden
PIMM'S CUP
Pimm's No. 1 Cup * Nolet's Gin * Lemonade
Sparkling Soda * Lemon * Strawberries
Cucumber * Orange
FRONT PORCH BLACKBERRY TEA
A Secret Prohibition-Style Iced Tea.
Svedka Citron * Blackberry Liqueur
Lemonade * Iced Tea
MICHELADA
House Spicy Mix * Mexican Beer * Chili Spiced Rim
WATERMELON MOJITO
Cruzan Rum * Cointreau * Fresh Watermelon Juice
Agave Lime Juice * Mint
The Margaritas
PATRÓN MARGARITA
Patrón Silver * Grand Marnier
Fresh Citrus Juices * Rocks
THE REAL DEAL MARGARITA
Casamigos * Fresh Lime Juice
Real Agave Nectar * Rocks
Or Make it Spicy by Adding
Our Jalapeño Purée
EL MORRO MARGARITA
Sauza Blue Tequila * Cointreau
Fresh Citrus Juices * Rocks
BLACKBERRY MARGARITA
Cazadores Reposado
Briottet Crème de Mure Blackberry Liqueur
Real Agave Nectar * Lime * Rocks
MANGO RITA
Cazadores Reposado * Patron Citronge
Mango Puree * Agave Lime
The Mules
MOSCOW MULE
Deep Eddy Vodka * Ginger Beer
Freshly Squeezed Limes
THE SKINNY MULE
Svedka Vodka * Diet Ginger Beer
Freshly Squeezed Limes
RYEBISCUS MULE
Redemption Rye * St Germain * Ginger Beer
Freshly Squeezed Limes
THE RUBY RED GRAPEFRUIT MULE
Deep Eddy Grapefruit Vodka * Ginger Beer * Freshly Squeezed Limes
The Martinis
LEMON GINGER
Tito's Vodka * Tuaca * Lemon Juice
Gosling's Ginger Beer
CUCUMBER MIST
Svedka Citron
Freshly Muddled Cucumber * Mint
CATALINA SUNSET
Svedka Citron * Lemonade
Blackberry Liqueur * Pineapple Juice
The Cocktails
TONGA LEI
It Takes Two To Tonga!
Try our fabulous tropical Tonga Lei cocktail for two!
Hibiscus & Elderflower * Pyrat Rum,
Mango Citrónge * Malibu Rum * Mango Purée,
Agave * Pineapple * Lime Juices * Smoke
We provide the Tonga, and the rest is up to you!
LUSCIOUS LEMONADE
Svedka Citron * Briottet Crème de Mure
Blackberry Liqueur * Lemonade
THE BEACHCOMBER
Our Signature Tall & Cool Cocktail
Cherry Cruzan Rum * Svedka Colada
Lemonade * Cranberry Juice
MAD MEN MANHATTAN
Maker's 46 * Classic Pomegranate Grenadine
Giuseppe B. Carpano Antica Formula Vermouth
Finished with a Crystal Clear Ice Sphere
ENDLESS SUMMER
Svedka * Basil
Muddled Strawberries & Cucumbers
Freshly Squeezed Lemonade
BLACKBERRY LEMON G & T
Hendrick's Gin * Blackberry Liqueur * Simple Syrup
Fresh Blackberries * Lemons * Mint
These two drinks pay homage to our old Balboa favorite,
THE STUDIO CAFE.
THE WEDGE
Sauza Blue Tequila * Cazadores Resposado * Cointreau * Orange Curacao * Orange Juice * Pineapple Juice
ADIOS MOTHER
Svedka Vodka * Cruzan Rum * Tanqueray Gin * Sauza Blue Tequila * Blue Curacao
Local Craft Beers
BOOTLEGGER'S "EL CHANGO"
MEXICAN LAGER
CORONADO ISLAND "MERMAID RED"
AMBER ALE
4 SON'S "SURF CITY"
PALE LAGER
MICHELOB ULTRA
LIGHT LAGER
EEL RIVER
"ORGANIC CALIFORNIA BLONDE"
BOOTLEGGER'S
"OLD WORLD HEFEWEIZEN"
LEFT COAST "TRESTLES"
IPA
STONE
IPA
» DOWNLOAD THE DINNER MENU PDF!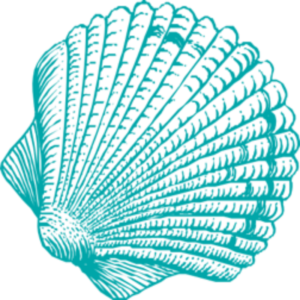 BREAKFAST | LUNCH | DINNER | DESSERT