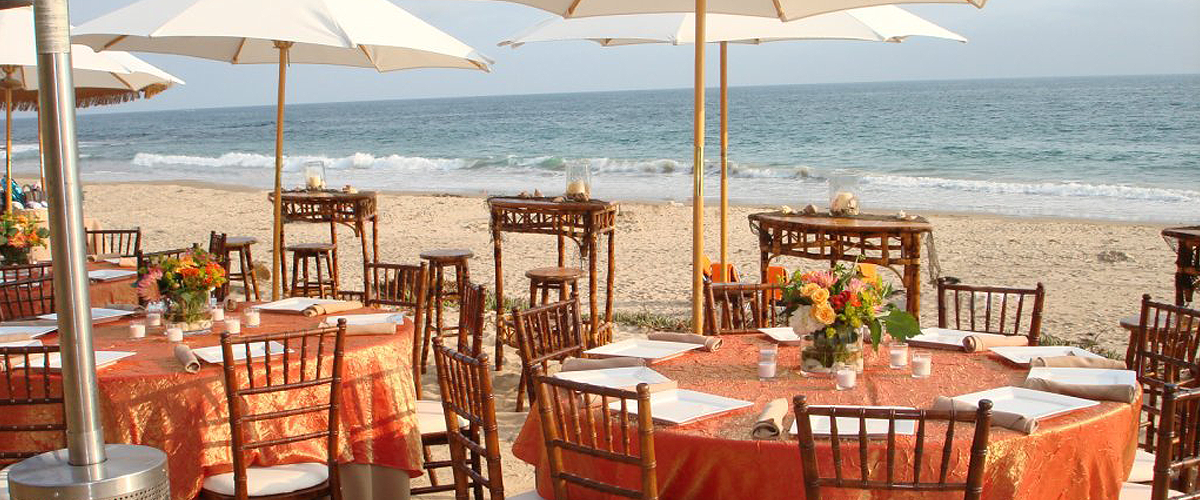 EVENT SITES AT CRYSTAL COVE
THE BEACH PROMENADE (Pictured Above)

Accessible beach front promenade situated a stone's throw from the crashing surf and warm sand. An outdoor space that is approximately 120' long x 30' wide, and can seat up to 150 guests or host 200 reception-style. If sunsets and salt air fill your sails, this is the place!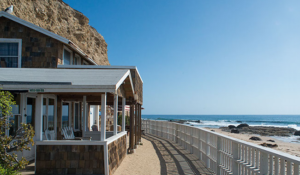 THE BEACHES COTTAGE, #13

Gorgeous ocean views and unparallel views of Catalina Island make this charming location an ideal spot for intimate gatherings of up to 70 guests seated or 80 reception-style. Features outdoor beachfront space, a small indoor cottage room, private restroom, and relative privacy. Plus, this was the location set for the 1980's movie, "Beaches."


THE OUTDOOR EDUCATIONAL COMMONS

An outdoor park like setting located adjacent to the Creek and in the heart of the Historic District complete with ocean views, shade and 2 private restrooms, one with a small dressing room. The area can accommodate up to 90 guests seated and 100 reception-style.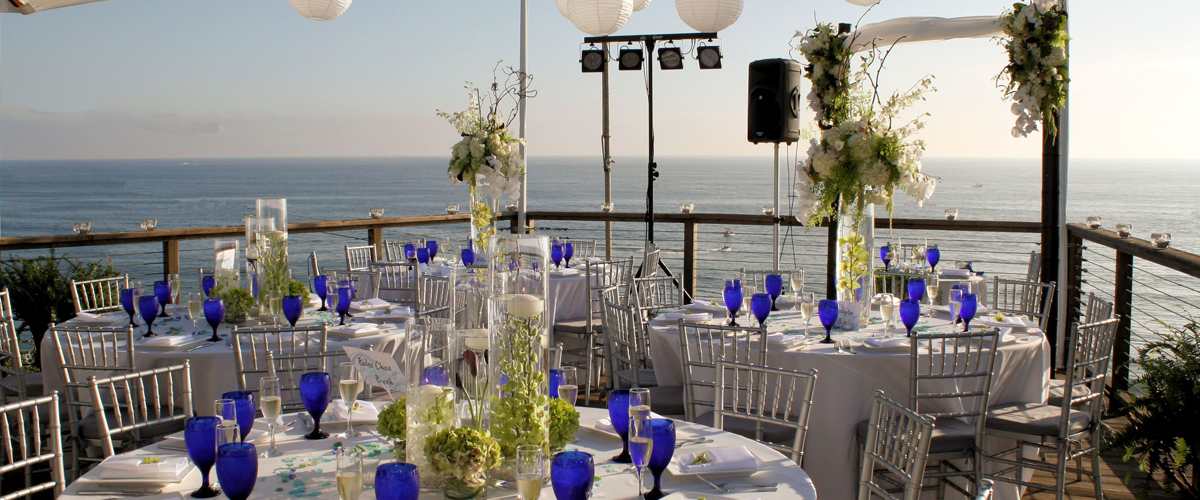 CULTURAL CENTER DECK AND COTTAGE #34 (Pictured Above)

Spectacular bluff top ocean view deck and includes a small attached cottage. Enjoy the sunset with the crashing waves set below, while accommodating 140 seated or 150 reception-style. The cottage features a restroom and changing room, along with an event room that is 15' x 17' in size.




THE HISTORIC DISTRICT, SANDY BEACH (Pictured Above)

A spectacular beach connects the Historic District to the Pacific Ocean complete with clean sand, tide pools and amazing sunsets. This site provides the perfect venue for a "toes in the sand" wedding ceremony or California beach party. The beach can accommodate up to 100 guests, and is available only after Labor day weekend through the start of Memorial day weekend.